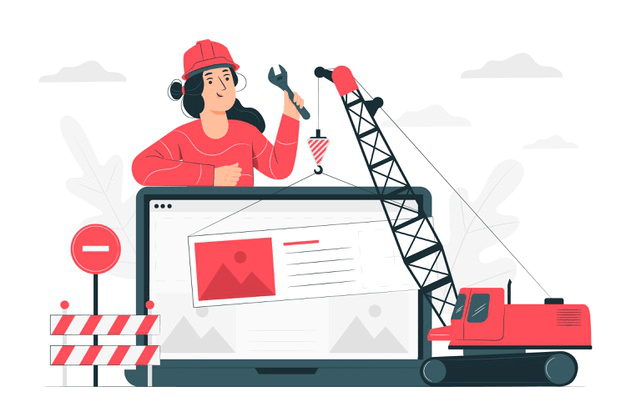 Wonder Union has prepared some tips for you to create your own website. But it's vital to remember that the main thing is not the fact of having a website, but its thoughtfulness and effectiveness. Therefore, it all starts with an idea, and ends with a clear plan of promotion and attracting customers. But first things first.
Create your website idea
Any website should begin with an idea. It is important to understand what tasks your online resource will perform. This can be an online store, a website with some information about the company, a corporate site representing the organization. When it becomes possible to determine the main goals, the development vector will become clear.
Before you create your site, you need to imagine it. What should it display? What is the main message? Unfortunately, many users do not know what the site should look like. Typical solutions simply do not work, hundreds of other companies use them and all sites are similar to each other. If you are at a loss to independently develop the concept of a site, address to professional designers and marketers. They will offer several solutions.
We suggest you familiarize yourself with some recommendations that will help you think through the idea of ​​a future site:
Form the main goal
Why do I need a website? Sell ​​goods or services, educate visitors, entertain? Consider what benefits your resource will bring in detail.
Put yourself in the shoes of your visitors
So that you would like to see how you represent the first acquaintance with the site, its interface, and capabilities. In other words, study the target audience. You need to understand who belongs to Central Asia and what visitors are looking for.
See how competitors realized their ideas
Even geniuses are sometimes inspired by someone else's works. Wonder Union recommends to think of a unique offer for your visitors to stand out from the competition and gain customer loyalty. After forming the idea, you can start creating your website on the Internet. The next stage is registration.
How to register a domain name
A domain name is the address of a site on the Internet. At its request, people will find your resource. The domain name is divided into levels, starting from the end, and separated by a dot. The first part is the zone. It happens territorial (.ua, .ru, .kz) and another (.com, .net, .org and others). The second level of the domain is the name of the website itself. There is a third level of domain, usually assigned to sites on free platforms. But in this case, you should know that its ranking is worse, and the site does not belong to you, but refers to the resource where it is located.
Before you create your site, you need to consider what to call your domain. The name should be associative, simple, and memorable. SEO experts recommend adding a keyword related to the site to the domain name, but unfortunately, this is not always possible.
Some tips for choosing a domain
The name should be simple, memorable, and unique. You can check if a domain is free on many platforms that provide a domain name rental service. It is worth using a second-level domain so that the site belongs only to you. This includes domain zones com.ua, net.ua, in.ua, and others. Try to avoid numbers in the name if this is not necessary. Exactly as well as other characters except Latin letters.
You can buy a new domain, or choose a domain with a history. The second option will allow you to quickly promote the site, but you need to carefully check the history of the domain and find out if there were any problems with it. For example, if a domain falls under the filters of search engines, then a new site with the same domain will also be under filters.
Domain registration does not take much time, so you can deal with it yourself. If you want to create a website with your own hands, start with this task. If you hire specialists, they will also help to register a domain name. After registering a domain, you should choose a hosting.
Choosing a hosting for the site
Hosting is a service that provides for the provision of space on servers for storing site data. In simple words, this is the repository in which your site is located. Hosting can be created from your computer, but then it will have to work constantly. If it is turned off, the site will be unavailable.
There are a large number of companies providing hosting services. However, not all of them are suitable for the specific needs of the client. Choosing a hosting is a crucial step. Check out the recommendations that will help you choose the hosting for your site:
Choose paid hosting
Some companies provide free hosting services, but no one will give any guarantees of data safety, absolutely, as well as a guarantee of uninterrupted operation of the resource.
Pay attention to the technical part of your site. If it is complicated, a lot of content is planned, you should not choose the cheapest option. The site has to be opened quickly, without errors, so hosting should choose high-quality.
Technical support is important
Often some issues need to be quickly resolved. If the technical support of a hosting company is not working well, your site will lose customers and visitors.
Special offer
There are a lot of hosting providers, pay attention to how one company stands out from the rest. They may provide additional services or great deals.
Hosting Control Panel
When you buy this service, you are given access to your account. How clear is the interface? Is it possible to independently deal with its management? Some hosting providers "load" the panel so that an experienced specialist will understand for a long time.
The ability to scale
The site will evolve, and over time will require more space and features. Does the company provide this service? Is it possible to scale the space for further work?
Learn the weaknesses. If they do not interfere with the operation of your site, this is not a reason to refuse services. But still you must know what troubles may arise. Rely on the opinions of users, talk with customer support, consult with specialists.
After working through the idea, choosing a domain name and hosting, you need to create your own website. One name is not enough, you need to make the resource itself. There are several ways to make a website. There are both paid and free methods.
A simple and effective way to create a site – to ask professionals for help.