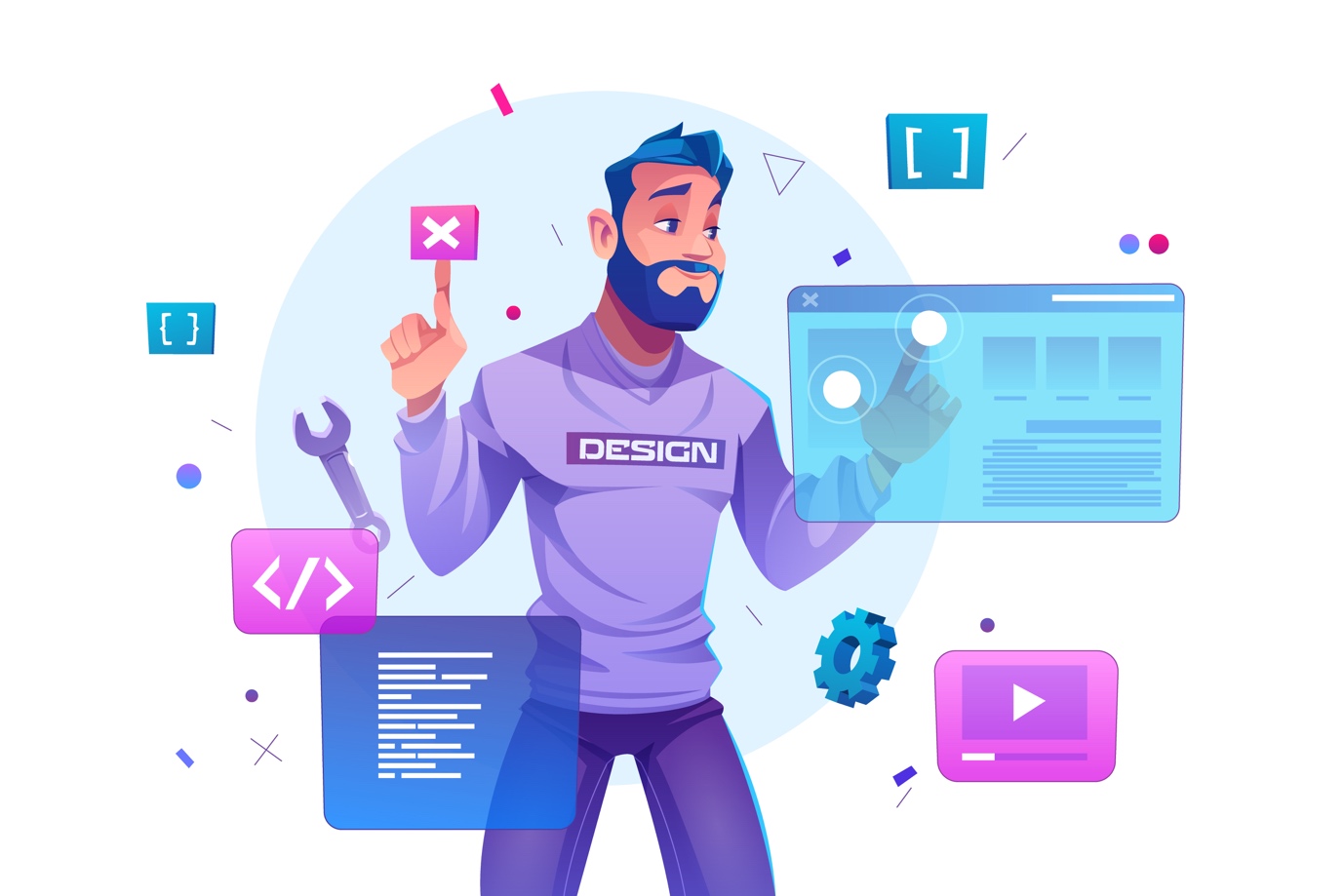 Thinking of the best web design to impress your potential clients? Want to increase sales and create a memorable landing page? Take a look at our web design tips to help you turn leads into loyal customers.
Delightful web design isn't just about creative or programming skills. The ultimate goal of any website is to sell. This statement is true both for businesses offering goods and services and for personal blogs that advertise the author. It's always about selling – your ideas, your experience, your services or your products.
Never underestimate the download speed
The world and technology are developing faster and faster. Today, site loading speed is the first thing leads pay attention to. If your web page takes too long to load, no one will wait. When most companies optimize for speed, you simply can't sacrifice loading time for graphics and other visual web design elements. Carefully optimize and tweak all images and any other heavy content. Make sure your site loads equally fast on all operating systems and devices. If you still have a vague idea of ​​what responsive web design is, it might be time to get back to school. Without adaptive technologies, the site will convert, and no amount of creativity will help.
Think outside the box
This is probably the most important tip for creating the best website design, no matter your industry. Today it is difficult to distinguish one site from another because most of them are built using the same tools and similar web design patterns. A web page that looks different from similar design products will be remembered. So don't copy what was done before.
Navigation tips
Once you've identified your target customers and the best way to impress them, write down some web design and navigation tips that will make your pages readable and make a good impression on your potential customers.
Don't overload menus with navigation links. It's better to have a website with fewer pages and make sure they all have real value for the target buyer. Today, less is more.
In most cases, a two-tone scheme that isn't too flashy makes a good impression on potential customers. It's soothing and relaxing, and just one bright accent can draw attention to your CTAs and converting links.
Combining two different fonts in web design can help highlight an important text message. This advice is not about using different font sizes, but about using different fonts that look the same. Subconsciously, people will notice the difference and pay special attention to the spot.
If you have a large piece of text to post, consider splitting it up into columns. The eye simply jumps automatically from one column to another as it scans the text. Two columns are more likely to convey long messages than large paragraphs of text.
Avoid ads whenever possible. Of course, this tip won't work for any website, but in general, there's nothing better than a clean, professional-looking web page that doesn't distract third parties.
There is no magic formula or one-size-fits-all graphic placement in web design to convert leads. It takes a well-defined target audience and a bit of collaborative creative effort. Only when you know who your customers are and what motivates them can you come up with a web design that converts leads into customers.